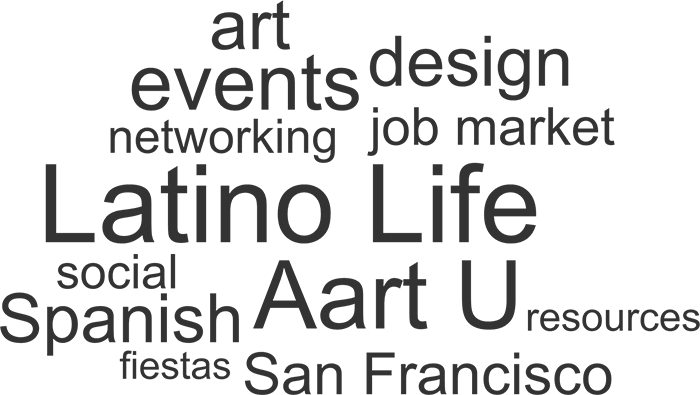 I wanted to incorporate a Spanish word in the name of the website to give a sense of identity.
For the slogan, I wanted to be very explanatory about he purpose of the website.
NAMES
Art U latinos
Latinos AAU
Latino College Life
Somos Art U
La Art U

viveArtU

Art U Latin Club
Que pasa Art U
SLOGANS
Networking, latino style
Juntos somos mas! Together we are more!

Events, Networking, Resources and more!

Information with savor!!
The Art U latin social network
We are not facebook we are mejor!