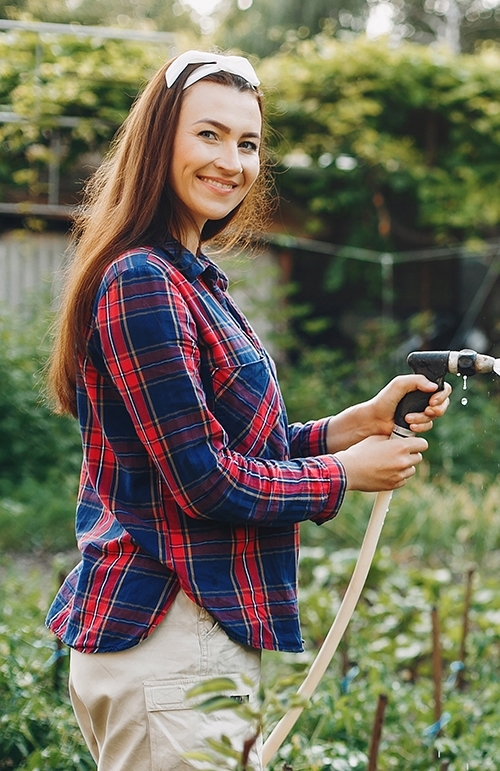 "...As a new homeowner with no experience in gardening, I want to be able to plant fruit trees in my own backyard"
Melanie's Roberts
THE NEW HOMEOWNER
Bio
Melanie is a sales rep for a high tech company and she just bought a house in Roseville, CA. She wants to learn more about home gardening.
Pains and Wants
Her lack of experience in gardening is getting on the way of her plans to grow fruit trees in her backyard.
Melanie's Story
It is a Sunday morning and Melanie is at her new house. As she is going through the housewarming gifts from her friends, she comes across the Arbol device.
She has been thinking about planting an apple tree in her backyard, but her lack of experience on the gardening got in the way.
Seeing the Arbol device helps her to finally make the decision to move forward with her planting.
She opens the box and downloads the arbol app From it she learns about caring for an apple tree as well as best way to plan the tree.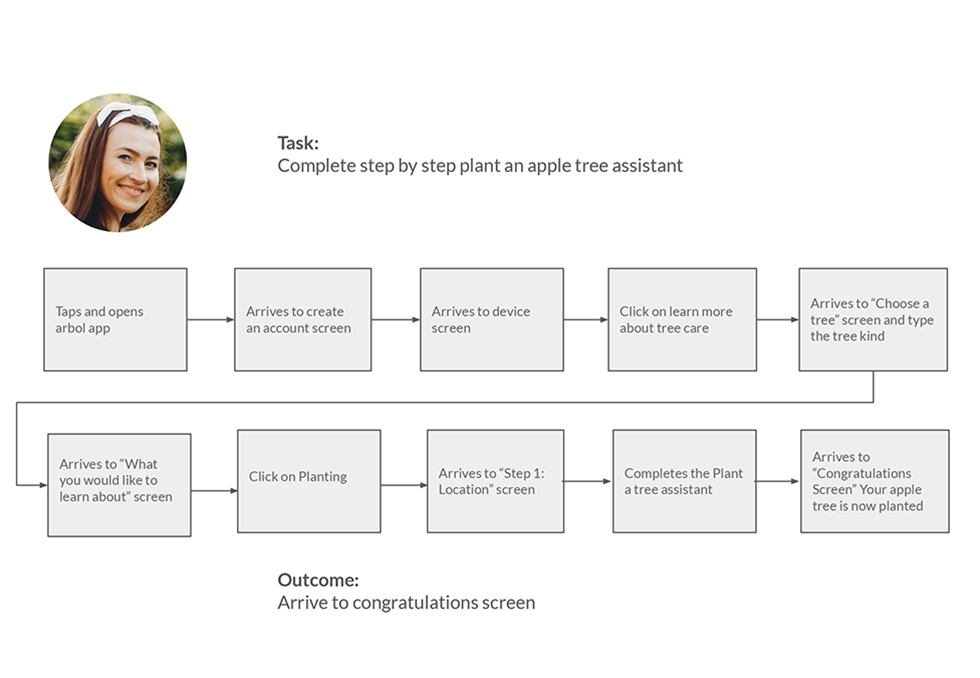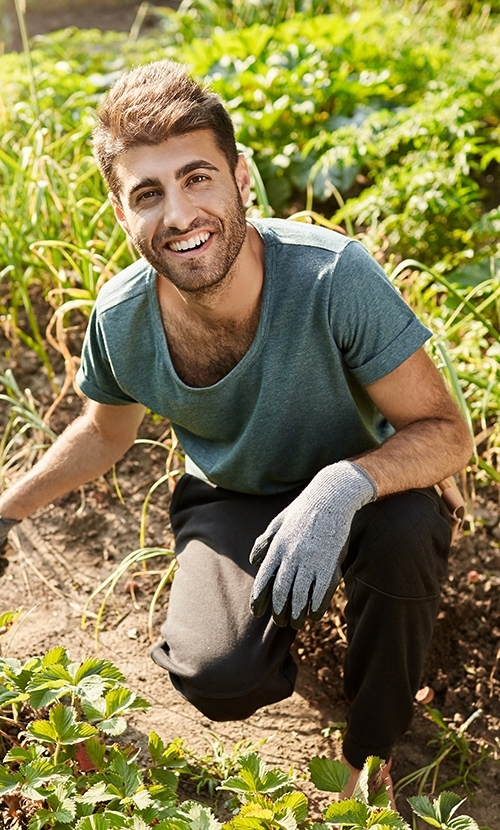 "...I've been using arbol app since I decided to plant few fruit trees in my backyard. I need all the help I can get to keep them alive"
Carlos Garcia
NOT A GREEN THUMB KIND OF GUY
Bio
Carlos works as R.N. for Sutter Health and is a new home owner. He wants to plant few fruit trees in his backyard, but he has no previous experience with gardening.
Pains and Wants
Carlos loves his smart home devices and wishes for a smart device that can help him with his gardening.
Carlos' Story
Carlos is very happy with the Arbol device he downloaded and installed on his phone when he planted his apple tree last spring.
In fact, he has ordered a second Arbol stick to plant it in his lemon tree.
He received the Arbol stick after couple a days.
Carlos opens the box and prepares to sync the Arbol stick to his app.
He briefly reads the instructions on how to set up the device and begins with the first step – opening the app and pairing the device so he can start using it with his new lemon tree.
Keeping his fruit trees healthy couldn't be easier!!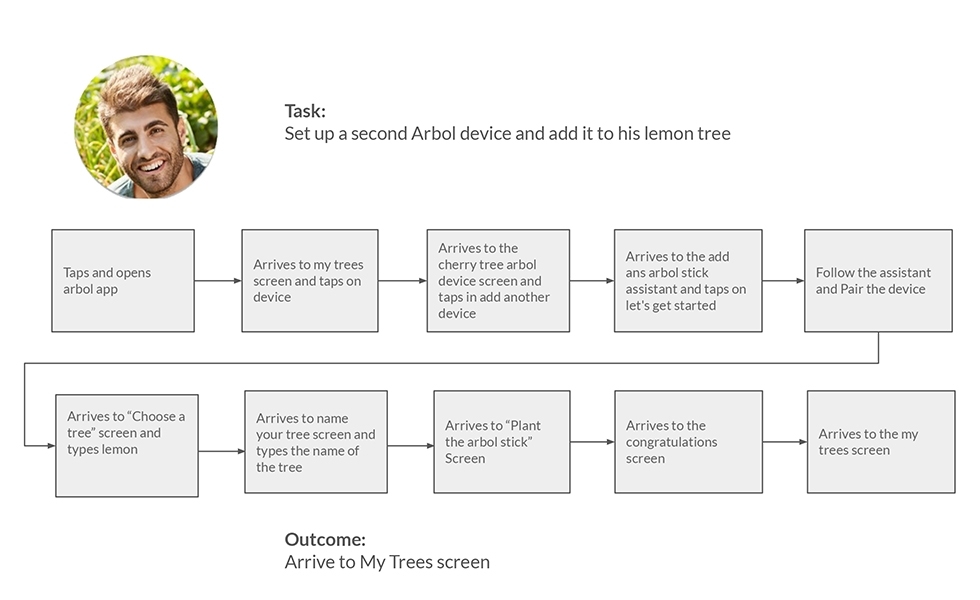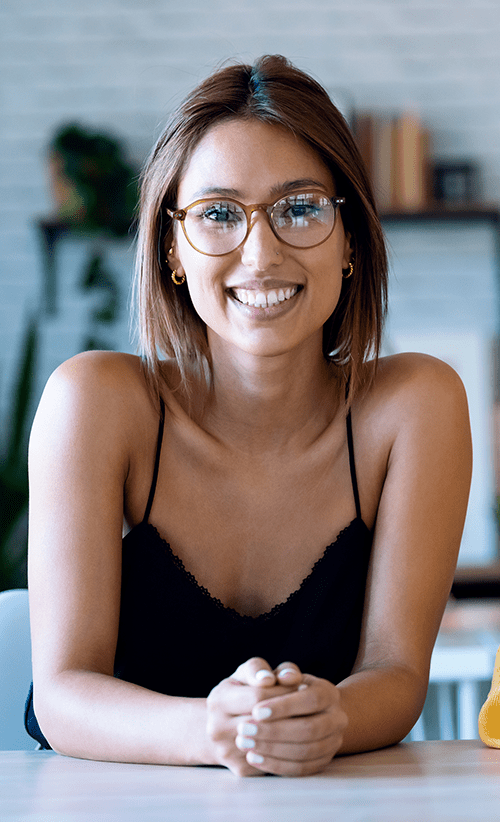 "...I love the idea of having fruit trees in my backyard, I just don't have the time to take
care of them"
Silvia Gomez
THE BUSY BEE
Bio
Silvia is a doctor, wife, and mother. She works in the Emergency room at Greenville General Hospital. She also has one child under the age of 5.
Pains and Wants
Between work and family, Silvia has a very busy life. She wants to have organic fruit trees in her backyard but she doesn't know how to keep the trees alive. She also doesn't have a lot of extra time to devote to researching and eventually taking care of the trees.
Silvia's Story
Is Wednesday morning, Silvia was at work and received notification on her phone from the Arbol app regarding her apricot tree.
The nitrogen levels in the soil of the tree were running low. After opening the app, she read about the problem and the suggested solutions.
She then clicked on the link for where to buy the necessary remedies. She ordered the supplies from Home Depot and picked them up via curbside pickup on her way home.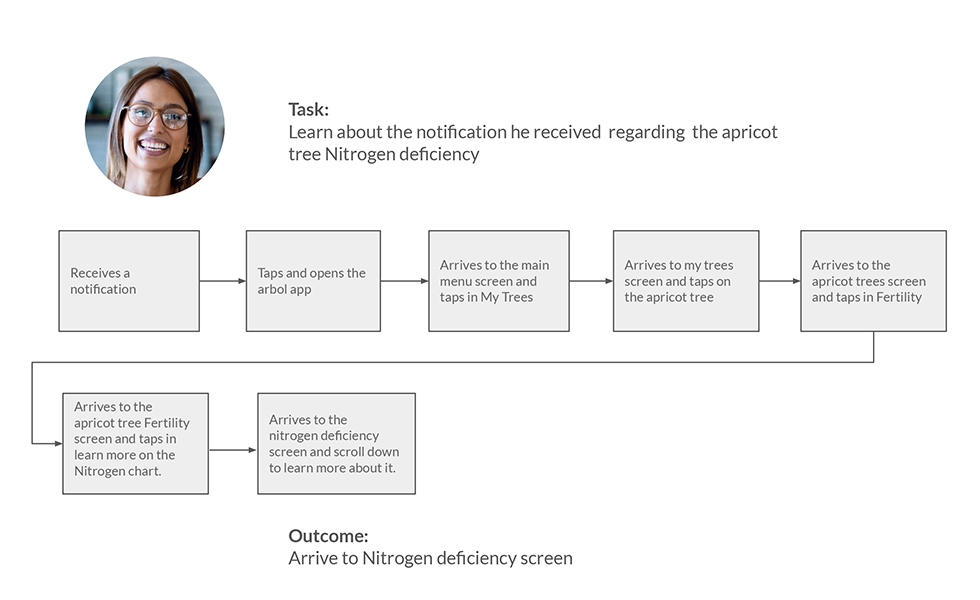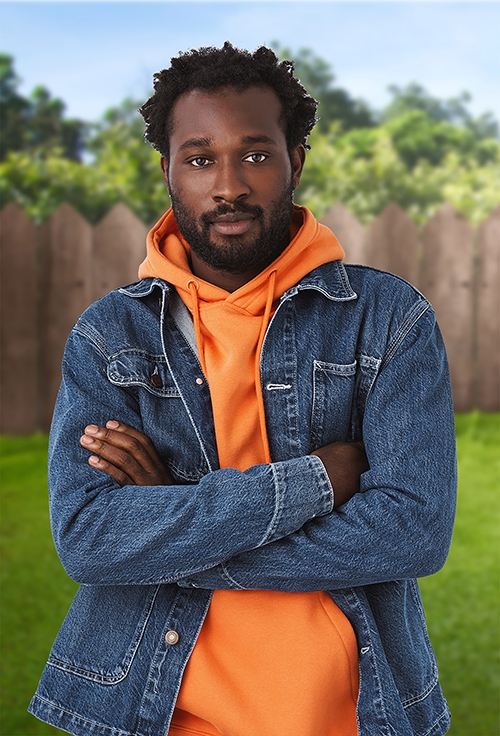 "...I have a relatively small backyard and I want to make sure is suitable for a couple of fruit trees"
George Wright
SMART DEVICES ADDICT
Bio
George was going through some health issues and decided to change his lifestyle in order to improve his health.  He also wanted to introduce healthy living to his family.
Pains and Wants
Between work and family, George has a very busy life. He doesn't have a lot of time to take care of his fruit trees.  
George's Story
One beautiful Saturday morning, George has decided that today is the day he is going to plant a Cherry tree.
He drives to the local Home Depot and buys a beautiful cherry tree ready to be transplanted. Once he make it back home he feels indecisive about the location of his new tree.
He decides to download the Arbol app and utilizes the AR feature so he can visualize his tree in different parts of his backyard.
Once the location is set, he starts digging.